i
Consider a sponsored online program currently accepting applicants.
School
Program
Admissions
Pace University
Online Master of Science in Cybersecurity

Level: Master
NSA- and DHS-designated. 100% online. No GRE/GMAT. Hands-on, specialized learning.

Website
Utica University
Online BS in Cybersecurity

Level: Bachelor
Specializations: Network Forensics and Incident Response, Cybercrime and Fraud Investigation, and Cyber Operations.

Website
California State University San Marcos
Online Master of Science in Cybersecurity

Level: Master
Learn a deep understanding of system configurations, compliance, incident response. CSUSM is designated as a National Center of Academic Excellence in Cyber Defense Education by the NSA and DHS.

Website
University of California, Berkeley
Master's in Cybersecurity

Level: Master
Complete your degree in 20 months. Join the global UC Berkeley alumni network of technology, data science, privacy, and policy professionals.

Website
University of West Florida
Online M.S. in Cybersecurity

Level: Master
Customize your degree for your career goals through four concentrations — Data Security, National Security, Security Management or Software and System Security.

Website
Best Guide for Cybersecurity Degrees
At Cyber Security Degrees.org, you can search our database of on-campus and online Cyber Security degrees. We have collected a database based on a number of sources to maintain a list of cybersecurity degrees by state, all on one website.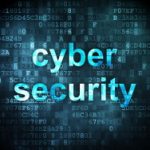 We have analyzed career opportunities within Cyber Security, network, forensics, and technology space, numerous Cyber Security programs, and different skills you may need to start a career in this area.
Cyber Security is a growing area, and businesses, companies, organizations, and governments are placing a greater value and effort into securing their technological infrastructure. Read on to learn more about Cyber Security, available programs, the best designation for institutions, and career options within the space.

NSA / DHS: CAE Designated Cyber Security Programs
Our database is powered by institutions certified and designated as a Center of Academic Excellence (CAE) by the National Security Agency (NSA) and Department of Homeland Security (DHS). Overall we have nearly 400 Cyber Security programs in our database based on the CAE designated cybersecurity programs by the NSA and DHS. You can search for campus locations near you by finding your state here.
What Are CAE Designations for Cyber Security Programs?
NSA / DHS CAE designation is split into primarily two categories: the National Centers of Academic Excellence in Cyber Defense (CAE-CD) and Cyber Operations (CAE-CO). The accreditation also supports the Defense Intelligence Agency (DIA), which is part of the Intelligence Committee (IC). Slightly different than the Central Intelligence Agency, the DIA gathers information and analyzes foreign governments for a variety of missions, and not all involve combat.
There are a number of acronyms that we use throughout the site to "label" institutions and degree programs. These are based on the CAE designations by the NSA and DHS (lots of acronyms are used interchangeably at each of these agencies):
CAE-C: National Centers of Academic Excellence in Cybersecurity
CAE-CD: NSA/DHS National Centers of Academic Excellence in Cyber Defense
CAE-CDE: NSA/DHS National Centers of Academic Excellence in Cyber Defense Education (Associate, Bachelor, Masters, Doctoral)
CAE-R: NSA/DHS National Centers of Academic Excellence in Cyber Defense Research
CAE-CO: National Centers of Academic Excellence in Cyber Operations
The Department of Homeland Security (DHS) and the National Security Agency (NSA) are jointly in control of the biggest accreditation organization within cybersecurity. This is designated into two categories: the National Centers of Academic Excellence in Cyber Defense (CAE-CD) and Cyber Operations (CAE-CO). The accreditation also supports the Defense Intelligence Agency (DIA), which is part of the Intelligence Committee (IC). Slightly different than the Central Intelligence Agency, the DIA gathers information and analyzes foreign governments for a variety of missions, and not all involve combat.
What is the CAE in Cyber Defense
Designates universities that meet the requirements of protecting cyber networks on a national level. This provides a benefit to the school offering the program by having its curriculum certified, and it better prepares future careers within cybersecurity. There are two separate designations given for education at any post-graduate level, two years (CAE-2Y) or four years (CAE-CDE), and for research (CAE-R). Some programs will have specialization areas, such as Digital Forensics, which is the investigation of information within storage data that has been tampered with, and Network Security Administration, which prepares eventual graduates to create and monitor security systems such as anti-virus programs and firewalls to prevent intrusions. Popular universities that have both their education and research designations include Syracuse University, the University of California-Davis, and the University of Texas-San Antonio.
What is the CAE in Cyber Operations (CAE-CO)
This designation is given to four-year undergraduate and graduate programs that have a curriculum involving the development and implementation of cybersecurity in an organization. These will either be specific programs, such as a Bachelor of Science in Cyber Operations at the University of Arizona, or a concentration or graduate degree, like a Master of Science in Computer Science with a Cyber Operations Certificate at Mississippi State University. Since this is a highly technical concentration, it will typically be available within computer science and computer engineering disciplines and it may require the combination of multiple schools within the university. There are two separate criteria that the CAE measures a program on - fundamental education, and a more advanced form that focuses on the depth of its subjects.
Requirements for CAE Designation
In order to become a program that is recommended by the CAE, it must pass specific and rigorous criteria. The curriculum must be up to date with the latest innovations in cybersecurity and the efforts made in preventing hacks and vulnerable information. Schools must review their courses and the faculty on a consistent basis and show various improvements, and they must provide students with specific resources, scholarships, and proof of professional development.
For schools looking at accreditation within Cyber Defense, they must submit their information with an application to the CAE. These programs will be reviewed and recommendations are given based on if it needs further development or a mentor will eventually endorse the program. New universities that are entering into the process will receive three independent reviews compared to renewals having two independent reviews.
Criteria for the Cyber Defense includes a letter of intent that is given by the school, showcasing how their cybersecurity program will impact the landscape and what their accomplishments have been so far. The program must be established and students have substantial success in getting through the program and being prepared for the workforce when graduated. The curriculum must have enough foundational coursework and emphasis within cyber defense, and the degree must be specifically identified and there is a thesis or dissertation that culminates the program.
Courses will need to follow strict guidelines for optimal student development. Examples include providing syllabi of these courses that clearly identifies specific coursework, exams, and lab exercises, the resources available for these students, and various organizations that are helping or partnered with the program. These universities must establish a center location that is specific to cybersecurity and cyber defense, be it physically or virtually. Faculty must be verified that they are working professionals within the industry and what their contributions have been, such as writings to academic publications.
For accreditation within Cyber Operations, these programs must be consistently updated and offered every 18 months. Students must have the opportunity to apply for assistantships that offer research projects in the field of cyber operations, some cybersecurity courses require the completion of research papers, and they will need to either participate or present their findings at a conference with a focus on cybersecurity issues. Regardless of education level, the program must hold requirements for students to participate in activities and exercises to gain hands-on experience and further understanding of the career they want to pursue.
Both Cyber Defense and Cyber Operations cannot be treated as an isolated specialization. These subjects must be implemented into related fields, such as computer science, engineering, and business. A full list of courses offered must detail the last time it was taught, and all academic materials must be consistently updated to provide the latest information and technological advancements. Within Cyber Operations, there must be at least two full-time professionals in the faculty that are established in cyber operations and are active in their research. Full time status consists of teaching at least three courses in cybersecurity.
Why Consider Cyber Security?
Cyber Security is one of the fastest growing areas across multiple technology disciplines, including: IT, infrastructure, programming, and computer engineering. With so many business and countries being digitally based, with people and infrastructure being so dependent on technology, Cyber Security is quickly becoming one of the most important aspects of any business or country.
i
Consider a sponsored online program currently accepting applicants.
School
Program
Admissions
University of West Florida
Online M.S. in Cybersecurity

Level: Master
Customize your degree for your career goals through four concentrations — Data Security, National Security, Security Management or Software and System Security.

Website
Syracuse University
Master of Science in Cybersecurity

Level: Master
Complete in 15 months. No GRE currently required.

Website
Arizona State University
Online Master of Computer Science - Cybersecurity

Level: Master
Learn to protect and defend information and information systems by ensuring their availability, integrity, authentication, confidentiality and non-repudiation through protection, detection and reaction practices.

Website
Utica University
Online MS in Cybersecurity

Level: Master
Endorsed by the National Security Agency (NSA), Department of Homeland Security, Defense Cyber Crime Center (DC3), and the EC-Council.

Website
Fairleigh Dickinson University
Master of Science in Cyber and Homeland Security

Level: Master
100% online program. Become a professional in the security industry and protect your community and business .

Website
Click for more sponsored 100% online sponsored cybersecurity degree programs currently taking applications for 2023.
What You Could Study with Cyber Security
Students pursuing a cybersecurity degree will take many business and computer-related courses. Course topics may include cyber crime law and investigations, cybersecurity, introduction to criminal justice, threat of terrorism and crime, computer and network security, discrete mathematics, computer science, cyber law and ethics, information systems design, applied statistics and information technology, just to name just a few.
There Are Multiple Cyber Security Degree Levels
Many cybersecurity programs require the student to complete an internship with a business to obtain hands-on training and real practical experience. Students pursuing master degree programs may also be required to complete thesis projects and participate in research projects.
What You Should Know Before Applying
Applicants to cybersecurity programs are required to satisfy certain admission requirements such as letters of recommendation, satisfactory scores on GRE and transcriptions from schools attended. Depending on the program or degree they're choosing, they may also have to already have an associate or bachelor's degree.
Research over 400+ cybersecurity degrees online and at all degree levels
i
Consider a sponsored online program currently accepting applicants.
Cyber security at its broadest form is the field of protecting digital systems, software, and databases from unwanted or malicious criminal activity.
Cyber criminals attempt to intrude on digital information, which can cause irreparable harm to individuals and companies. It is important for network security engineers to combat cyber criminals with preparation, minimizing loopholes, hooks, and exploits that criminals use as an "in" to any network. Cyber security engineers engage in preventative measures to secure systems.
Top Cyber Security Degree Programs
Here are the most popular cybersecurity degree specialties to learn more about that particular program.
Reasons for Expectations for an Increase in Cyber Security
In the wake of numerous massive data breaches on the infrastructures of large companies such as Sony, Target, and Home Depot, cybersecurity is definitely a hot topic – as it should be. It is encouraging for the industry, and more and more companies are needing experts in cybersecurity to help protect their data and networks.
According to Forbes business magazine, the United States government (who is tripling its cybersecurity staff in government positions) has implemented a number of scholarship programs for US citizens only. One such program is called Cyber Cops, but it has been largely unsuccessful, mainly because of the stipulation that those granted scholarships must be US citizens.
As a whole, 70% of all computer science graduates at the Master's level are foreigners and thus do not qualify.
In short, the US government is in desperate need of cybersecurity professionals. As a result, there is no better time to get into cybersecurity, network security, or a related digital security field.
How to Become a Cyber Security Engineer
Becoming a cybersecurity specialist/engineer generally requires a bachelor's degree or a master's degree in this or a similar field, according to the U.S. Bureau of Labor Statistics (BLS). Although an individual may be hired with just a post-secondary certificate, a bachelor's degree is the most common for this career path.
The bachelor's degree can generally be earned in four years while the master's degree may take an additional one to two years. This may vary if the student already has some education in that area of study. A post-secondary certificate can be completed in about a year, but the candidate must already have a bachelor's degree, preferably in a related field such as computer science or computer programming.
Students also will be required to complete general education courses whether they choose a bachelor's or master's degree program. A real popular choice for this career is a Master of Business Administration (MBA) with a concentration in Cyber Security, or Internet Security.
U.S. Government Initiatives for Cyber Security Education
There is a lot of support for Cyber Security from current and former presidential administrations and it crosses the party line.
President Trump signed the National Cyber Strategy, the first fully articulated cyber strategy for the United States since 2003. According to the order:
The National Cyber Strategy identifies decisive priority actions to protect the American people. This strategy makes clear that the Federal Government will never stop defending our interests, and that we will bring every element of American power to bear to protect our people in the digital domain.
–
Source at WhiteHouse.gov
Former President Obama stated that cybersecurity is "…one of the most serious economic and national security challenges we face as a nation, but one that we as a government or as a country are not adequately prepared to counter…".
In one of his State of the Union addresses, former President Barack Obama outlined his goals for cybersecurity reform in his Comprehensive National Cybersecurity Initiative, including information sharing, counterintelligence, and expanding the education of cybersecurity especially within the federal government.
With the backing of the federal government, the cybersecurity industry is expected to grow at a rapid pace. Market analysts anticipate the cybersecurity industry market capitalization (source) to grow from around $65 billion in 2015 to around $150 billion by 2020 (source).
Online Cyber Security Degrees
Cyber security students can also choose from different concentrations, for instance a bachelor's degree in cybersecurity with a concentration in cyber crime investigations and forensics or a concentration in information assurance.
Although very similar, the cyber crime investigations and forensics concentration focuses on teaching students how to gather evidence to help prosecute cyber criminals in cases like credit card theft, hacking or terrorism, among others.
The information assurance concentration, on the other hand, focuses more on how to prevent network invasions and how to identify possible security breaches. A forensic concentration may also prepare the student for careers in law enforcement.
Master's in Cyber Security Degrees
While all programs will have the ultimate goal of preparing their graduates for careers in cyber crime, Master's degrees will take on a different title based on the school. The main difference between the undergraduate and graduate programs is the latter prepares for roles as forensics experts of security administrators. Here are some common examples of program titles that students will typically find cybersecurity coursework:
Master of Business Administration
Master of Engineering in Cyber Security
Master of Information and Cyber Security
Master of Science in Computer Science
Master of Science in Cyber Security
Master of Science in Information Assistance
Master of Science in Management Information Systems
Some are straightforward, while others like the MBA and MS-MIS degrees can have a specialization within Cyber Security or Cyber Operations. Other emphasis to look into toward more specific cybersecurity programs include Digital Forensics, Cyber Investigations, Network Security Administration, and Secure Software Development (all of these may have slightly alternative wording in various programs).
Types of Cyber Security Degrees
As Internet use steadily grows and computers continue to be such an important part of society, cyber crimes and attacks also continue to be a big problem in the world. This growing problem makes cybersecurity extremely important.
Individuals interested in careers in these challenging careers have many options available in terms of cybersecurity degrees. Learn what it takes to earn a cybersecurity degree and what type of career opportunities may be possible.
Online cybersecurity programs offer students the opportunity to earn their degrees while continuing to work and meet their other obligations. An accelerated cybersecurity baccalaureate program is an online program available for students who hold an associate degree. Specific coursework typically includes security principles, network security, introduction to Unix/Linux operating system and human factors in cybersecurity.
Students pursuing the undergraduate program will typically study how to implement and maintain network security, identifying any potential risks that it may have, holding criminal investigations when breaches or attacks take place, and how to perform recovery efforts when damage has been done. Potential career roles include cybersecurity analyst and information system officer.
Offers further education in developing a secure network for an organization, maintaining secure data on complicated systems, and international cybersecurity threats. Entering a Master's program will typically require an undergraduate degree with at least a 3.0 cumulative GPA and some professional experience in the information technology field.
Provides a path toward executive roles within an organization, like a chief information security officer or information security manager. Subjects can consist of advanced technical theory within cybersecurity, or it can have a more philosophical approach, such as creating policy to regulate security and specializing within a certain segment of cybersecurity.
Cyber Operations
Courses that will mostly focus on the technical aspects within cybersecurity, preparing those who are building and maintaining the infrastructure. The CAE has designated a handful of computer science and computer engineering disciplines within this category.
Cyber Defense
Programs that have been accredited by the CAE that have an emphasis in improving the nationwide infrastructure. Students will have thorough education in preventative measures taken to decrease cyber attacks, creating more awareness on potential threats and attempting to work ahead of hackers with the latest technological innovations.
A process of examining digital media on a device and grabbing information or evidence that is analyzed and presented when needed. With the rise of cyber crime, more digital evidence is needed when cases go to trail, and this type of study emphasizes that segment within cybersecurity.
Cyber Forensics
While related to computer forensics, this study focuses more on the investigation and determination of cyber attacks on an organization. They determine why an attack happened, which does involve some device analysis, but less of the technical aspects of building and maintaining a security infrastructure.
Researching and obtaining intelligence, this degree is heavily focused nowadays on computer science and programming. There are a number of institutions with a cyber intelligence program that is designated by the National Center of Academic Excellence by the National Security Agency and Department of Homeland Security.
This area of emphasis prepares students to protect their organization's data by studying the security infrastructure. They can determine what potential issues could take place in the future and they can also figure out how to solve any ongoing hacks or data breaches that may take place.
Security Engineering
Specifically focuses on the creation of securing the network and devices that the organization will use. It is important for engineers to keep on top of the latest innovations so their security procedures will be able to adopt new software and hardware capabilities, and eliminates exploits.
Cryptology
The process of encrypting information through a series of algorithmic scrambling that can only be obtained and reshuffled with authorized access. Areas of emphasis in this topic are usually found in computer engineering and information security degrees.
Network Penetration Testing
Creates an environment where an organization's networks and information systems are attacked in order to determine any exploits and potential vulnerabilities that can cause actual harm in the future. These findings are analyzed and reported in order to improve the infrastructure.
An overview of the protection within a network and how various hardware and software can help keep this information safe. Studies will mostly focus on the wide variety of security measures used on computers, the cloud, wireless phones, and more.
In addition to completing the required courses and internships, cybersecurity graduates may choose to obtain certifications. Although certification may not be a requirement for employment, it can really enhance a resume and increase career opportunities.
Some certifications can be obtained through software vendors, and others may be offered through schools or with other agencies. For instance, the International Information System Security Certification Consortium, Inc. (ISC)² offers the Certified Information Systems Security Professional (CISSP) certification, which focuses on areas like cryptography, operations security, telecommunications and network security, software development security and physical security, among others.
Other organizations that offer certifications include CompTIA, Cisco, CERT, Certified Wireless Network Professional and Global Information Assurance Certification.
What is Cyber Security? A Video Summary
The below video does an excellent job of quickly explaining cybersecurity.
Careers in Cyber Security
Cyber security degrees offer graduates various career opportunities. The most common careers include information security analysts, network and computer systems administrators, and cybersecurity software engineers.
In order to execute proper cybersecurity in an organization, there are a series of tasks that need to be accomplished. The foundational networking needs to be safe when private data is traveling through the system, and that will require a network security engineer that serves as an architect and maintains the hardware and software used to access information.
Working in Cyber Security and Network Security
Anti-virus software and firewalls are created by security software developers, who can either be part of the organization itself or directly creates third-party support to help companies keep their systems safe. Computer systems analysts are one of many positions that will look for any vulnerabilities within the system, but they will directly observe how well these connections are operating and create reports on their findings. Frequently, they will report to network and security administrators that oversee the entire network and will delegate tasks in terms of implementing preventative measures or neutralizing problems and executing data recovery when an attack occurs.
Popular States to Work in the U.S.
Washington: The state of Washington holds cybersecurity opportunities for two popular corporations, Microsoft and Amazon Web Services. Microsoft launched the Cyber Defense Operations Center in 2015 on the Redmond campus that is staffed around the clock and responds to any cyber attacks within the cloud and from their information technology department to the end user. There are numerous opportunities in the process of detection and prevention, such as patching software the company distributes, analyzing various threat levels and observing how the preventative methods handle attacks, and creating and reviewing user feedback to help improve processes based on any issues and problems that may arise.
Massachusetts: Waltham, Massachusetts, has a couple of great opportunities at Raytheon Cyber and IBM Security within their security centers. The latter has more of a focus of helping companies rethink cybersecurity instead of utilizing a large number of tools, and helping them meet national compliance standards to avoid production and cost waste. Washington, DC, provides more governmental cybersecurity opportunities that protect the country from outside cyber terror attacks from hackers in the United States or in other countries.
Larger Cities: Due to the importance of protecting private data as we continue to rely more on information systems, storage centers, and cloud technology, cybersecurity opportunities pay an average of $95,329 across the United States. This salary can dip to around $50,000 for entry-level opportunities that have basic analytical tasks. Executive positions, like a chief information security officer, can see a salary from $196,000 to over $260,000 depending on location, and the higher numbers are in bigger metropolitan areas such as New York, Boston, and San Francisco.
If we are missing any information or if you have statistical data or interesting studies, feel free to contact us.