i
Consider a sponsored online program currently accepting applicants.
School
Program
Admissions
Pace University
Online Master of Science in Cybersecurity

Level: Master
NSA- and DHS-designated. 100% online. No GRE/GMAT. Hands-on, specialized learning.

Website
Utica University
Online BS in Cybersecurity

Level: Bachelor
Specializations: Network Forensics and Incident Response, Cybercrime and Fraud Investigation, and Cyber Operations.

Website
California State University San Marcos
Online Master of Science in Cybersecurity

Level: Master
Learn a deep understanding of system configurations, compliance, incident response. CSUSM is designated as a National Center of Academic Excellence in Cyber Defense Education by the NSA and DHS.

Website
University of California, Berkeley
Master's in Cybersecurity

Level: Master
Complete your degree in 20 months. Join the global UC Berkeley alumni network of technology, data science, privacy, and policy professionals.

Website
University of West Florida
Online M.S. in Cybersecurity

Level: Master
Customize your degree for your career goals through four concentrations — Data Security, National Security, Security Management or Software and System Security.

Website
Click to see sponsored 100% online cybersecurity programs currently taking applicants for 2023.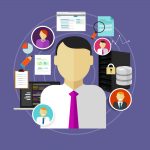 Cyber security represents a large field of job opportunities that all have a shared goal of protecting many organizations, schools, and individuals from outside virtual intrusions that could steal sensitive and personal information.
Here is the quick overview of what you will find in this guide:
Education requirements to work in cyber security vary based on the position and your work experience. One of the best ways if you are entering college is to just look at Bachelor of Cybersecurity degree. If you already have your undergraduate degree, you might consider a Master of Cybersecurity. Some people are able to break into the security industry by taking specific certifications, or even learning on their own.
Typical duties of a cyber security specialist include the processes itself when identifying problems, creating solutions, or implementing the security when users are actively uploading data. There are also foundational needs to build secure networks from the ground up, and the ability to find out problems in real-time in order to avoid any attacks happening in the future.
Information Security vs. Cyber Security
One of the fastest-growing industries around the world is within the information security sector. Cyber security is continuing to be adopted by various organizations and all levels of government to protect valuable information online and prevent malicious attacks from outside hackers looking to cause devastation.
All these important positions inside cybersecurity require higher education and/or certification from various associations. Benefits of pursuing this education include having the satisfaction of protecting data from unauthorized intrusion and being employed at a high-paying opportunity.
What Do Cyber Security Professionals Do?
Cyber security professionals monitor an organization's information system and networks to ensure that they are protected from hackers looking to steal information or any other unauthorized outside intrusions. They should be experts in the architecture of the company's networking capabilities and the systems they operate on. They have the capability to notice any potential vulnerabilities from cyber attacks and be able to mitigate disaster when these attempts take place.
Stay Up To Speed On The Latest Tech (and Its Vulnerabilities)
In addition, these professionals must be aware of the latest innovations and trends with information security. They must have thorough knowledge with the company's infrastructure to determine potential upgrades and how to test these enhancements so they can confirm these efforts will prevent attacks in the future. Professionals may specialize in penetration testing to determine the impact their security systems have, or in cryptology, which is the process of encrypting vulnerable data.
Security from Intrusion
Other opportunities in this field include auditing networks to determine their security accuracy, digital forensics, intrusion detection, and critical infrastructure security. Digital forensics is the process of identifying and organizing information that is from a digital media source used for a court of law. This is an evolved process from computer forensics and includes mobile devices, cloud computing, and within networks.
Secure Critical Infrastructure and Data For Businesses and Organizations
Critical infrastructure are vital components of the network that causes destruction of an organization or its clients if they are attacked. For example, unauthorized intrusion in the Department of Homeland Security cyber systems could create an impact on public safety. This is why it is also important to have cybersecurity positions that constantly test their protection capability, and audit and upgrade information systems.
The Need For Cyber Security Professionals
Organizations are gathering data from clients and customers on a regular basis in various industries, whether it is in health care, finances, or general entertainment. This information is collected when consumers are creating new accounts for applications, making a transaction for goods or services, or uploading photos and documents over the cloud. As people adapt to world where the internet is accessible nearly everywhere and smartphone use is commonplace, we are more technologically advanced than ever.
Hacking is a Threat For All With Data
However, all this information is constantly threatened by hackers that are looking to scam innocent people with malicious software that interferes with information systems. Direct instances can include ransomware, which locks a computer until the user pays a hefty fee from the scammer who broke into the system. On a larger scale, data breaches have become far too common with major companies that hold banking and housing information for many individuals.
Consumers have become more aware of privacy concerns over the years as the amount of sensitive data moving around grows on a daily basis. Companies are responding with more cybersecurity efforts to protect this valuable information and keep it from being compromised. It is more important than ever to move beyond traditional anti-virus software and adopt more aggressive methods to protect information and create backup scenarios when certain systems may go down.
Multiple Career Paths Within Cyber Security
Cyber Security and Forensics are both fields that explore different sides of the justice system and prepare someone for a future that will be spent protecting others. A degree in cybersecurity is one that can open the door to a career as a forensic analyst, computer analyst for a police department and other law enforcement agencies and a few other network security jobs.
The past decade has seen a startling rise in the number of attacks on PSAPs, or Public Safety Answering Points. These PSAPs were previously handled by IT technicians, but now the need for front-line security preventing the disruption and assault of vital networks is prevalent, and cybersecurity police are more needed than ever before.
Cyber Security is a relatively new degree specialization in criminal justice studies that is intended to educate a student on the operational and technological concepts of corporate network security. Spanning beyond the basics of computer science, mathematics and web development, a cybersecurity degree offers unmatched in-depth study of cyber terrorism and cyber crime. They also equip students with the online forensics skills required to identify intruders of government and corporate networks and stop threats to vital systems and their contents.
Various certifications and higher education degrees can be earned in order to gain a job in the cybersecurity field. Specific education will depend on the type of cybersecurity job preferred and what the organization requires. For example, a management position or taking part in the engineering and development of the information security system will require further education than a security analysis role in the organization.
There is a rising number of institutions both online and on-campus that offer both undergraduate and master's degrees in cybersecurity and related subjects such as data science degrees. A Bachelor of Cyber Security tends to include a detailed curriculum involving topics such as:
Fundamentals of computer science.
Discrete mathematics
Fundamentals of cybersecurity
Computer and network security
Web development and telecommunications
Operating systems security protocol
Cyber warfare preparation and tactics
Information assurance
National cybersecurity and police law
Applied cryptography
Ethical hacking and systems defense techniques
Educational Preferences for a Cyber Security Career
In order to prepared with the skills and training necessary to thrive in a cybersecurity career, it is highly recommended to complete post-secondary education or passing certification. Being able to protect computers, devices, and the programs that run on them requires an understanding of their functions and the networks they are operating on. Having higher education in the fields of computer science, software engineering, or business administration should be able to satisfy these needs.
1. Undergraduate Degree
Typically, having a Bachelor's degree or related program in the discipline of computer science, cybersecurity, or information security management will give students the foundational education necessary for entry-level positions. Some universities will have concentrations available that will give students a focus on various cybersecurity topics, such as digital forensics, security management, and working within the cloud infrastructure.
A Bachelor's degree in Cyber Security will provide the skill set and education for entry-level cybersecurity opportunities. There are a growing number of programs that are directly focused on Cyber Security, which opens the pathway to many possibilities, such as working with the systems directly, auditing systems to make sure they are following rules and regulations, digital forensics, cryptology, and more. For those pursuing a degree in Computer Science, Computer Engineering, Mathematics, or a related field, it is important to add electives or pick a concentration in security when available. This provides the necessary coursework to become familiar with these positions.
2. Seek Out Additional Tech Certifications
For an alternative option, students can complete an associate degree with a certification. These programs will be able to prepare students for a specialized certification exam that will showcase a person's abilities. An example of a certification process is the CompTIA Security+, which emphasises the core skills needed to succeed as an auditor, penetration tester, or administrator. The 90-minute test has up to 90 multiple choice questions and recommends the passing of the CompTIA Network+ certification and two years of experience in the IT sector. A score of 750 or higher is needed to pass.
As a quicker alternative to a full college program, a certification in cybersecurity can be gained. Depending on the type of certification, this can give students the foundational knowledge and specific education toward a vendor's hardware or software tools to excel in the field. Graduate certification from universities will generally count the credit earned toward a full Master's degree if the student chooses to pursue additional education in the future.
3. Graduate Degree
Graduates that already have a Bachelor's degree in a technical field may consider a Master's degree in cybersecurity. This provides advanced theory and additional skills in the field to further protect information systems. Additional education is helpful for cybersecurity professionals that are looking at more employment opportunities or managerial roles, or established workers that are making a career change into information security.
Obtaining a Master's in Cyber Security degree will provide a pathway to more managerial or executive roles within cybersecurity, like becoming an IT manager or chief information officer. Like undergraduate possibilities, there are growing opportunities to specialize in cybersecurity-related education or there are direct programs available. Nova Southeastern University in Florida provides a Master of Science in Information Assurance and Cyber Security that meets stringent accreditation standards by the National Security Agency and the Department of Homeland Security.
i
Consider a sponsored online program currently accepting applicants.
School
Program
Admissions
Pace University
Online Master of Science in Cybersecurity

Level: Master
NSA- and DHS-designated. 100% online. No GRE/GMAT. Hands-on, specialized learning.

Website
Utica University
Online BS in Cybersecurity

Level: Bachelor
Specializations: Network Forensics and Incident Response, Cybercrime and Fraud Investigation, and Cyber Operations.

Website
California State University San Marcos
Online Master of Science in Cybersecurity

Level: Master
Learn a deep understanding of system configurations, compliance, incident response. CSUSM is designated as a National Center of Academic Excellence in Cyber Defense Education by the NSA and DHS.

Website
University of California, Berkeley
Master's in Cybersecurity

Level: Master
Complete your degree in 20 months. Join the global UC Berkeley alumni network of technology, data science, privacy, and policy professionals.

Website
University of West Florida
Online M.S. in Cybersecurity

Level: Master
Customize your degree for your career goals through four concentrations — Data Security, National Security, Security Management or Software and System Security.

Website
Syracuse University
Master of Science in Cybersecurity

Level: Master
Complete in 15 months. No GRE currently required.

Website
Arizona State University
Online Master of Computer Science - Cybersecurity

Level: Master
Learn to protect and defend information and information systems by ensuring their availability, integrity, authentication, confidentiality and non-repudiation through protection, detection and reaction practices.

Website
Utica University
Online MS in Cybersecurity

Level: Master
Endorsed by the National Security Agency (NSA), Department of Homeland Security, Defense Cyber Crime Center (DC3), and the EC-Council.

Website
Fairleigh Dickinson University
Master of Science in Cyber and Homeland Security

Level: Master
100% online program. Become a professional in the security industry and protect your community and business .

Website
Online Program Format and NSA CAE Designation
More institutions are continuing to offer undergraduate and graduate cybersecurity programs in an online format. This provides flexibility for students to complete cybersecurity education without making the commitment to travel to a specific campus and/or continue as a working professional. Programs should be reviewed to see if there are any on-campus residency obligations and unique resources they may offer in the pathway to gaining the degree.
In order to determine if the online education in cybersecurity will be substantial in gaining a successful career, prospective students should consider programs that have been designated as a National Center of Academic Excellence (CAE) by the National Security Agency and Department of Homeland Security (more at NSA.gov).
CAE programs are categorized in Cyber Defense Education, Cyber Defense Research, and Cyber Operations. This designation is received after a thorough review of the program to determine if the academics, student resources, and faculty meet the rigorous standards set by these organizations.
Cyber Security Careers
There are multiple job positions available to graduates who possess a Bachelor of Cybersecurity and want to work on the technological side of the law. Information security analysts, computer forensic analysts and cybersecurity analysts for the Department of Homeland Security are some of the most in-demand cybersecurity police jobs at the present.
Information Security Analyst
An Information Security Analyst is responsible for the security measures implemented into an organization's computer network and databases. They can work for corporations and business and financial firms, but there is an increasing need for them in law enforcement as well. A police department's tech team could benefit from having an information security analyst in many ways, primarily in the fact that one who is trained in cybersecurity will understand the common methods used by hackers to disable systems and be able to combat those through pre-emptive measures to ensure that criminal records, case files and other forensic documents are kept secure.
The current job outlook for these analysts is remarkably high, with a projected growth rate of 37% from 2012 to 2022.
Salary
The median pay of an information security analyst was reported to be $99,730 annually as of 2019 by the Bureau of Labor Statistics.
Computer Forensic Analyst
A combination of forensics knowledge and exemplary computer science skills form the basis for a career as a forensic computer analyst. These analysts work with law enforcement agencies to recover information from computers and storage devices that may serve to be invaluable in a trial or in solving a case. They assist officers with cyber crimes, if they do not have a Bachelor of Cybersecurity, then they tend to study Computer Science and Information Technology and have a background of Criminal Justice. Certified Forensic Computer Examiner (CFCE) certification is also required.
Salary
Depending on the certification and license that one acquires, the salary will vary. However, the BLS reported the median annual salary of a computer forensic analyst to be $87,320 as of May 2012.
Cybersecurity Jobs with the Department of Homeland Security
There is an entire page dedicated to DHS careers in cybersecurity on the organization's official site. Professionals who have skill sets in cyber incident response, cyber risk and strategic analysis, vulnerability detection and assessment and software assurance are among the ones being recruited for positions.
The DHS also offers a Cybersecurity Internship and Cybersecurity Honors Program for graduates looking to work with the organization or those after entry-level jobs.
Cyber Operations / Defense Career
The Army requires strong cybersecurity operations and defenses to gain an advantage and protect information and their networks from attacks. Operation specialists will evaluate and maintain network defense and they will respond to any threats that appear. Training for an opportunity will require certifications in CompTIA, Certified Information Systems Security Professional, and Cisco Certified Networking Associate.
Computer Forensics Career
These job opportunities focus on investigation efforts after an attack happens, identifying all the questions of why it happened and how it was able to infiltrate any current security methods. They also have the ability to neutralize any current threats and vulnerabilities, and recover data if possible. These duties can be delegated into various roles, such as a computer forensics investigator, technician, or analyst.
Cryptography Career
Government agencies, like the National Security Agency, have plenty of opportunities for those seeking cryptography positions. In order to battle against cyber-terrorism, all sensitive information must be encrypted when traveling along a national network and when communicating with other sources across the world. This information cannot be intercepted nor compromised, so in the event of potential attacks, it cannot be viewed by unauthorized parties.
Network Penetration Testing Career
In a controlled setting, networks, applications, and devices can all be tested on to see how strong or vulnerable their security measures are. This can be part of the engineering or architectural process in order to design a very secure network for an organization, being able to thoroughly troubleshoot and communicate the issues to other engineers.
Information Security Analyst Career
According to the Bureau of Labor Statistics, at least a quarter of opportunities for IS analysts lie in computer systems design. These positions can typically be found at financial institutions, consulting firms, and the military. For example, Deloitte, one of the major accounting firms in the world, has numerous risk assessment and security analysis positions with goals to continuously protect valuable information and implement any needed changes.
Network Security Analyst Career
The difference between information security and network security is the latter is focused on the organization's network security, or the data that is traveling over the servers, internet, and a cloud-based infrastructure. Analysts will be able to identify any odd activity that is taking place that could be or is threatening information, or locate vulnerabilities within the network. They also determine the reliability of setting up firewalls and anti-virus software for the organization.
Security Engineer Career
Focuses on the security of the design within an organization's network, making sure processes are fundamentally sound in order to eliminate any obvious intrusion efforts and preventing attacks from stabilizing and creating a root problem. They will work with analysts to identify any potential threats, implement any foundational advancements when necessary to minimize risk, and they will frequently connect with executives to present findings and recommend any changes needed.
Chief Information Security Officer (CISO) Career
One of the highest-level positions within the cybersecurity field, and they manage and make decisions in the entire sector. They will not only be responsible for cybersecurity measures, but how to implement disaster recovery when a data breach occurs, have a firm understanding of rules and regulations to remain compliant, and delegate tasks for the response team when attacks occur. This position is a branch off from the Chief Information Officer (CIO) and is typically found in bigger organizations. Smaller companies will likely have these duties combined into one position.
i
Consider a sponsored online program currently accepting applicants.
Cyber Security Salaries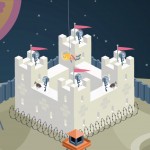 There is a difference not just in job title or duties but in salaries between information security and cybersecurity. Cyber security is a subset of the former, which emphasizes the protection of data within a server, over the network, or on the cloud. Information technology is the overall protection of organizational data to keep from being accessed by unauthorized users or compromised by hackers. Here are the facts on cybersecurity careers:
According to the US Bureau of Labor Statistics, information security analysts have an estimated median annual wage of $99,730.
This jumps slightly higher to $101,980 for professionals in computer systems design and engineering. The highest figures are in the finance and insurance industries, projected at $103,510 annually.
While BLS does not specifically track cybersecurity jobs, this salary estimate is on par with this specific field.
ZipRecruiter estimates that the national average for cybersecurity professionals is at $100,473 annually, and that number can jump up to $139,500 for those in the top 25 percent of the country.
Gaining higher salary is based on location and how much experience the particular professional has in their industry.
Top Locations For Cyber Security Professionals
Professionals looking for information security and cybersecurity analyst positions have plenty of opportunity across the country. Here is what you should know about the top cities in the US for cybersecurity jobs:
Overall, the US Bureau of Labor Statistics estimates that information security analysts are often employed in the eastern portion of the United States.
West of the Mississippi River, California and Texas are two of three states with highest employment across the country.
Colorado is the next highest with around 4,000 employees in this profession.
Some of the highest employed states across the East coast include Florida, New York, Maryland, and Virginia.
When reviewing the concentration of workers in this industry, over 15,400 workers are estimated in the Washington DC metropolitan area alone, which is almost twice as much as the New York City metro area, which is the second-highest location. This is due to the amount of information security positions at the federal government level.
Highest-Paying Cities in the United States
Many of these communities with large amounts of cybersecurity professionals are also located in high-paying locations. A number of large cities across the countries serve great job placement in cybersecurity, with opportunities in protecting data at large technology corporations or working at federal government defensive agencies.
The Importance of Cyber Security Careers
Many organizations may wonder why cybersecurity is so relevant to them when they already have IT technicians and security measures in place. Cyber security specialists are needed because the rapid development of technology our society has seen in the past decade alone has equipped terrorists and criminals both state-side and abroad with an entirely new arsenal of weapons. The attainment of classified information regarding United States military tactics, plans and even individual records in local police departments are all at stake without the proper specialist to protect them.
While it is true that computer scientists and information technicians have the skills necessary to construct encrypted databases and networks, there is an added element that they do not possess, and that is a solid understanding of the major cybersecurity risks facing law enforcement organizations today and the necessary computer measures that must be taken to combat them.
A cybersecurity police career is one that heavily focuses on in-depth work with law enforcement for a good cause. This new branch of security has given way to an entirely new force of individuals equipped with their own special knowledge about criminal justice in a technology-driven world, and it's up to them to make sure that the authorities are able to continually serve the community and the people as best they can without any interference.
Highest Paid Cyber Security Careers
In order to break into a high-paying opportunity in cybersecurity, higher education is important in order to gain the fundamentals and theory of information technology. Combine this with earning a certification, such as the Certified Information Systems Security Professional (CISSP), and a number of opportunities will open for established professionals.
Recent graduates should consider junior security analyst positions that often require an internship to one year of experience in the field as an entry point to gain the skills needed for more advanced roles.
Engineering Roles
Cyber security engineers are typically the highest-paid positions in the field according to CyberSeek. General engineering positions will average a $106,000 salary, and network engineers are approximately at $109,020, which are at the higher end of the spectrum. Systems engineers are lower with an estimated salary of $86,510.
Engineers in cybersecurity or information security develop the architecture that makes it difficult for hackers to break into the system. Various duties include building the platform itself, testing controlled areas to ensure stability, and identifying potential attacks that may be occurring. Some of these duties can be given to other high-paying positions, such as a penetration tester that makes an average of $103,000.
Consulting and Management
Cyber security consultants make an average of $91,000. Consultants will be expert representatives of information security, or part of a third-party organization that controls another company's data security needs. This is generally more of a strategic role that can assist in setting cyber policy within a company, offer suggestions for security method implementation, and helping employees with any innovative changes in system operations.
Managers, or administrators, in cybersecurity make an average of $105,000 annually. These positions are tasked with the delegation of tactical duties and being part of the strategical process of a successful security system. Having certification, such as the Certified Information Security Management (CISM) designation, is recommended for this position, along with years of experience working with in the field of cybersecurity and information technology.
Top Cyber Security Resources and Organizations
Professionals that are looking to enhance their cybersecurity knowledge have a wide variety of organizations and associations to consider. One of the top resources is the SANS Institute, who offers online and in-person training within cybersecurity and the technical Global Information Assurance Certification (GIAC). "SANS" is short for SysAdmin, Audit, Network, and Security.
Formed back in 1989, numerous professionals have received education through the SANS Institute, with positions ranging from auditors to executives. Over 30,000 individuals represent the SANS Institute on an annual basis with the freedom to pursue these programs in various formats. For online programs, a course demo will be used to test and see if the student has the technical capability to complete these programs from their home.
(ISC)2 Certification
The International Info System Security Certification Consortium, known as (ISC)2, is a nonprofit organization with one of the most popular certifications available, the Certified Information Systems Security Professional (CISSP). This must be maintained with continuous education yearly, and can be earned by creating educational articles in the field, attending conferences and meeting experts in the industry, or simply pursuing eligible courses.
Cyber, Space, and Intelligence Association (CSIA)
Founded in 2011, the CSIA is headquartered in McLean, Virginia, and aims to improve awareness of the importance in implementing cybersecurity solutions. They have reported on the systemic incapability of government information systems defending cyber attacks and have recommended solutions with further federal funding.
Cyber security improvement will generally be based around the latest innovations in artificial intelligence and machine learning. They also aim to recommend incentives to further adopt better practices within information security overall and improve various tasks, such as penetration testing and cryptography enhancements.
Role of Cyber Police in Law Enforcement
At the local and state levels, a cyber officer would have a degree in Cyber Security, Forensics or a similar field such as Information Networking and Telecommunications with a minor in justice studies. Being well-versed in the law as well as holding a strong knowledge of computer networks and technology enable these officers to create, maintain and protect law enforcement databases that contain vital information.
They will also work on securing PSAPs from attacks. Dozens have occurred in recent years, each posing its own unique threat. Some of these attacks, such as a Denial-of-Service or DoS, render a network useless and unable to respond to legitimate requests for help from citizens. This type of attack disrupts or terminates the internet connection held by a law enforcement host and renders them in a state of suspension, unable to reach the necessary authorities.
Telephony-Denial-of-Service attacks (TDoS) function much like standard DoS attacks, except for the fact that target voice systems. In a recent report by the Department of Homeland Security, it was revealed that the most recent TDoS attack was conducted by criminals who wanted to extort the government and get agencies to pay them money that they believed was owed to them. If the agencies were to refuse, the attackers would set forth an assault that rendered all telephone lines useless and left the police department unreachable.
While dozens of these attacks were all carried out on non-emergency lines, the increase in their frequency has led to an emergence of new threats to national and state security that the Department of Homeland Security in collaboration with the Federal Bureau of Investigation has made clear call for vigilant and well-trained network analysts, or cyber police, to enter the field.
Cyber Security Salary Outlook
Job opportunities that require the security and defense of valuable information is rewarding with various high-paying opportunities across the world. Salaries will typically reach over the $90,000 for information security analysts according to BLS.gov. This reaches beyond the six-figure mark when looking at the financial industry, insurance companies, and computer systems architecture. Typically, a Bachelor's degree is the minimal educational requirement, but years of hands-on experience and further education within a Master's program can open up more opportunities and higher salary figures.
IT cryptology and software, other high-paying positions, can also get around $98,000 to $101,000, as the professions create the encryption needed to protect information and create the software or hardware needed. Not all occupations related to cybersecurity will be as lucrative. According to PayScale, the average salary for a network security analyst will be around $67,472 nationally. This will also be true when just starting out in the industry. However, obtaining higher education, such as a Master's degree, and adding multiple years of experience in the workplace will significantly make this number jump.
Top 10 Employers for Cyber Security Graduates
Absolute
Creates Absolute Persistence, which is an end user program that is able to withstand cybersecurity attacks and malicious intrusions. Provides a way for their customers to neutralize problems and find solutions in real-time on their end, gaining back control quickly and limiting any strong attacks. Headquartered in Vancouver, BC, in Canada, but has offices in numerous locations in the United States.
Check Point Software
Offers hardware and software products for security for various networks, in the cloud, and on devices. One example is their Next Generation Firewalls, scalable from small offices to massive enterprises, and have multiple layers of protection that can block numerous attacks. Has over 5,000 workers across their headquarters in Tel Aviv, Israel and San Carlos, California, and various other office and manufacturing locations around the world.
Cisco Systems
One of the most popular organizations in the world when recognized for their hardware in telecommunications and networking. They also offer many security solutions, including Cisco Cloudlock, which protects users' information when data is moving through the cloud and being accessed by various apps. It has an algorithm that identifies any strange behavior and gives users the ability to block or allow any app that has access to the cloud.
Cloudflare
Based in the United States and has now expanded across the world, this company is an internet hosting provider that offers many security solutions, and has a wide range of availability and tools from individual users to major businesses. Protects websites from DDoS attacks and other issues that can cause the domain to go down, vastly affecting business at any given time.
ImmuniWeb
Consolidated with High-Tech Bridge in 2019 and offers artificial intelligence and machine learning solutions to secure information on the web. Their service offers their security at competitive costs and offers security from various attacks and locates any vulnerability with potential leaks into the dark web. Based in Switzerland and serves North America, Europe, and APAC.
Imperva
Provides software and services for cybersecurity worldwide since 2002 when it was called WEBcohort. Application and data security is under the umbrella of FlexProtect, which provides firewalls, attack analysis, application programming interface (API) security, and DDoS protection. They also actively monitor data activity and security, risk analysis, and masking the information from outside threats – all based on the level of security desired.
NortonLifeLock / Broadcom (Symantec)
Bought out by Broadcom in 2019, Symantec has been famous for their popular anti-virus program, Norton, and LifeLock, which is now combined into its own company. Their software offers advanced device and data security, family security that features parental controls and extra protection from harmful websites, and VPN options to protect identity through network and mobile connections. Enterprise solutions are now under the Broadcom umbrella.
Rapid7
Offers cybersecurity services, support, and solutions to clients, and powers projects such as Metasploit that has penetration testing and identifies any vulnerabilities within a system. Other services include improvement on response times when a breach occurs and being able to complete training and certification to become a more advanced security expert.
Root9B
Fuses military-level cybersecurity to private organizations for protection against the biggest attacks through the ORION platform. Services offered include risk management, digital forensics, and threat intelligence. Root9B gets its name from the continuous attacks that attempt to gain root access on a system, and the decimal conversion of "9B" to "911," which represents the date of the September 11th attacks on the United States.
Veracode
Founded in 2006 and headquartered in Massachusetts, the company offers automated cybersecurity services in applications. After launching SecurityReview which tested code for security procedures, they determined that 80 percent of mobile and internet applications had vulnerabilities for cyber attacks that lead to data breaches and hacking. Veracode has been recognized as an industry leader in app security testing.
Top 10 Cyber Security Organizations to Know
Center for Internet Security (CIS)
Nonprofit organization that creates software to secure various organizations from threats, creating benchmarks to follow through guidelines created by experienced workers in the information technology sector. They also host the Multi-State Information Sharing and Analysis Center to protect government organizations, and the Elections Infrastructure Information Sharing and Analysis Center to protect election offices.
Information Security Forum (ISF)
Based in the United Kingdom, this forum offers software, tools, and consultant services for members, and routinely release research projects free to the public. They also created the Standard of Good Practice for Information Security, which covers the latest developments in cyber attack protection and information risk assessment.
Information Security and Forensics Society (ISFS)
Standardizes information security in Hong Kong by establishing sturdy regulations, holding workshops and professional training, and creating awareness in the community. Full members need at least a Bachelor's degree in the information technology field and two years of related experience. To become a fellow, full members must have held the title for at least two years and sponsored by two other fellows.
Information Systems Security Association (ISSA)
Nonprofit organization based in Virginia that was founded back in 1984, and they promote education and network cybersecurity professionals. Other benefits of joining the organization include keeping up with the latest innovations in IS, get aid when pursuing further education, or opportunities to advance in the profession.
The Institute of Internal Auditors (IIA)
Over 185,000 members are part of the IIA, which has 160 chapters across North America. Their goals are to promote the necessity of having internal auditors within an organization, developing the position with higher education and certification programs, and networking professionals together for further opportunities and skill building.
International Association for Cryptologic Research (IACR)
Promotes the cryptology position and the values that cryptology have in the world when it comes to protecting vulnerable information. Holds three flagship events each year: Crypto, Eurocrypt, and Asiacrypt; they also hold the Real World Crypto Symposium that has rotated each year between New York, California, and internationally.
Internet Security Alliance (ISA)
Founded in 2001 with Carnegie Mellon University and is located in Washington, DC. Sets out to accredit programs and implement policies that will demonstrate the importance of cybersecurity in an organization, and promotes the leadership taken by individuals and organizations that have supported and contributed to advancement.
National Council of Information Sharing and Analysis Centers (ISACs)
Focuses on the protection of an organization's infrastructure, workers, and clients and consumers from cybersecurity and other hazards. There are 25 specific ISAC organizations based on sectors, such as health, financial services, aviation, real estate, and communication. They have been able to protect information sharing and provide operations such as risk mitigation, and they offer services such as workshops and webinars.
National Cyber Security Alliance (NCSA)
Looks to increase awareness of staying secure online when dealing with private information at home for personal use or working with it for professional reasons or at school. Holds events such as Data Privacy Day, which is used to promote how widely personal information can be distributed and what steps people can take to protect themselves, and they provide an education website with simple tips and what to watch out for at Stay Safe Online.
The SANS Institute
For-profit company founded back in 1989 that offers training, certification, news, and analysis of the following categories: SysAdmin, Audit, Network, and Security. They have their own college, the SANS Technology Institute, that has been accredited by the Middle States Commission on Higher Education. They focus on cybersecurity programs, such as the Master of Science in Information Security Engineering.