AD
Consider an Online Cyber program currently accepting applicants.
School
Level
Program

Utica University

Bachelor
Online BS in Cybersecurity

Specializations: Network Forensics and Incident Response, Cybercrime and Fraud Investigation, and Cyber Operations.

University of California, Berkeley

Master
Master's in Cybersecurity

Complete your degree in 20 months. Join the global UC Berkeley alumni network of technology, data science, privacy, and policy professionals.

University of West Florida

Master
Online M.S. in Cybersecurity

Can be completed in 2 years. Concentrations in data security, national security, security management or software and system security.

Syracuse University

Master
Master of Science in Cybersecurity

Complete in 15 months. No GRE currently required.

Utica University

Master
Online MS in Cybersecurity

Endorsed by the National Security Agency (NSA), Department of Homeland Security, Defense Cyber Crime Center (DC3), and the EC-Council.
+ Click to see more cybersecurity programs currently taking applicants.
Cyber security jobs are fulfilling for those that are looking to help protect valuable information and keep up with the latest trends in the information technology sector.
They can also be rewarding with various high-paying opportunities across the world. Many of these jobs can reach beyond the six-figure mark with enough higher education preparation and professional experience. Typically, a Bachelor's degree is the minimal educational requirement, but years of hands-on experience and further education within a Master's program can open up more opportunities and higher salary figures.
Why Work in Cyber Security?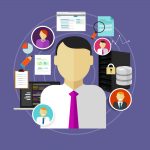 People are relying more on technology every day. There is a constant downloading of applications and programs on smartphones that make life more convenient, such as Pinterest for easy access to recipes, or a banking app affiliated with a checking account to cash checks and move money without the need of going to the bank itself.
Many of these apps will require logging in with personal information to access, and they need to gain permission to manipulate certain aspects of the phone to make things convenient or to have it connect with other programs. Up until recently, people did not fully understand how much information these applications connected, and securing all this data will continue to be more important as technology continues to become a bigger part of our lives.
Highest Paying Cyber Security Careers
AD
Consider an Online Cyber program currently accepting applicants.
School
Level
Program

Utica University

Bachelor
Online BS in Cybersecurity

Specializations: Network Forensics and Incident Response, Cybercrime and Fraud Investigation, and Cyber Operations.

University of California, Berkeley

Master
Master's in Cybersecurity

Complete your degree in 20 months. Join the global UC Berkeley alumni network of technology, data science, privacy, and policy professionals.

University of West Florida

Master
Online M.S. in Cybersecurity

Can be completed in 2 years. Concentrations in data security, national security, security management or software and system security.

Syracuse University

Master
Master of Science in Cybersecurity

Complete in 15 months. No GRE currently required.

Utica University

Master
Online MS in Cybersecurity

Endorsed by the National Security Agency (NSA), Department of Homeland Security, Defense Cyber Crime Center (DC3), and the EC-Council.
Working in a Cyber Security Career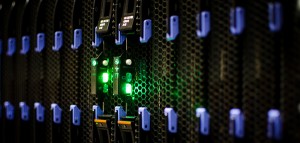 Working in a cybersecurity career can be extremely fulfilling to those that are up to date in the latest technological innovations and are concerned about people's privacy. There are constant hacking efforts and data breaches that need to not only be minimized, but prevented altogether. Cyber security is not just the process of halting these issues, but it is creating long-term solutions and staying ahead of cyber-terror so the nation's digital infrastructure remains a safe place.
There is an unlimited amount of growth in this industry, and plenty of variety for people to choose. They can work in a government setting to protect our national network, or aid in the protection of client data at a consulting firm.
What Are Typical Duties in Cyber Security Careers?
Regardless of specialization in the cybersecurity job, it is imperative to protect the information that is flowing through an organization's network. One of the most repeating duties for any position is analyzing the security infrastructure and identifying any vulnerabilities. Regardless of the position being an architect, analyst, cryptographer, manager, or administrator, they must determine that the entire network, the devices that are connected into it, and the software they are running are completely safe and will not allow any unauthorized intrusions. Any findings must be communicated to other workers and recommendations on how to fix these issues and prevent future attacks should be given to higher-level employees.
[insert page='nav-careers' display='content']
Creating preventative methods are another common task in cybersecurity jobs. Neutralizing various forms of threats and vulnerabilities creates a more secure network, and it can prevent massive fallout from a data breach, costing a company not only money, but the integrity and trust they had with their clients and customers.
When holding onto private information, this data should be encrypted and a system is in place where only authorized users can access it. Adding technological advancements, such as updated software and the latest hardware that can prevent this issues, is a must for developers and managers, and it is important to relay any changes to employees that work with this information for a smooth transition.
AD
Consider an Online Cyber program currently accepting applicants.
List of the Highest Paying Jobs in Cyber Security
Chief Information Security Officer (CISO)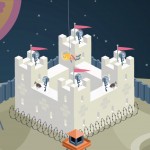 At bigger organizations, a chief information officer will be designated differently than a CISO, which focuses on the protection of valuable data. While a CIO optimizes a company's processes, the CISO evaluates the risk involved in implementing new technology. It is important for them to keep private information from other employees and their clients protected from any intrusion, and they must be able to solve any current and potential problems in the future. As an executive role, they will typically make the final call on security-related issues and both the CIO and CISO work together to find the best solutions for the company. At smaller organizations, these duties can overlap into a singular CIO position.
Like any executive position, a mixture of hard and soft skills are needed for any organization. They must have a firm understanding of the entire information technology department and the latest developments in the sector. It is important for them to build relationships with team members and be able to gather analysis in order to make decisions that will benefit the company, and they will frequently present these findings to other executive employees, and all of this requires solid communication skills. The average CISO will make around $160,000 according to PayScale, with that salary jumping up to $224,000 in bigger metropolitan areas.
Chief Technical / Technology Officer (CTO)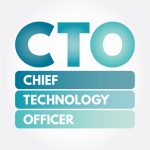 An executive position that has been born due to the rise of technological advancement, separating the information technology sector from the chief information officer's duties. They evaluate the company's technology needs and make the final decisions on the goals needed to be met, policies that are in place, and where to make investments to improve processes – all from a technological standpoint. This position requires a strong understanding of the IT portion of the company and will often make the final decisions on new hardware and software to implement, how to tackle any issues that arise in transitional processes, and understanding demographics.
While a Bachelor's degree is generally the lowest education held by CTOs, it is common for them to pursue at least a Master's degree prior to getting the role. A popular path is taking a Master of Business Administration with an area of emphasis within information technology. Since this is an executive position, having strong leadership and management skills are required along with making important decisions. They must be able to create teams under them and assure that the hierarchy is clear and maintained, especially within bigger companies. According to PayScale, the average salary for CTOs hovers at $158,900, but that number can jump up to $240,000 in bigger organizations.
Cryptographer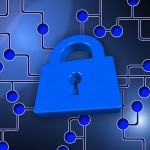 Involved in the encrypting or decrypting of valuable virtual information, such as protecting private financial information for a client's bank account or attempting to analyze secured information in a criminal case. This process is accomplished by scrambling information, such as credit card and social security numbers, across the network so that it becomes unaccessible with any unauthorized interception. There are specific keys needed in order to access the information and bring it all together again. This position will continue to grow as people become more aware of the information they are giving and are looking for solutions to protect this information from hackers and other threatening outside sources.
A Bachelor's degree within the fields of mathematics and computer science are minimal requirements, with engineering needed for those that are building algorithms and programs to accomplish these tasks. Those looking into government positions and protecting information from various forms of cyber-terror will need to obtain security clearance. Other duties within a cryptography career could be attempting to attack security systems in a controlled environment to find any faults and vulnerabilities, or creating programs that are able to perform decryption duties to stay ahead of future attacks. According to BLS.gov, cryptography positions will make an average of $101,900 on a national level.
Forensics Expert
Collects and studies evidence from criminal investigations either in the field or in a laboratory. This requires organizing evidence and determining if it is viable in the situation, analyzing it further to determine specific characteristics. These duties can be separated into specific expert categories, such as ballistics specialists looking at bullets and determining what guns were used in a shooting or confirming an alibi, or forensic anthropologists analyzing human remains to determine identity and cause of death. In cybersecurity, a forensics expert will typically examine the causes of an attack on the network, determining what kind of intrusion it was and how it was able to take advantage of current vulnerabilities in security.
At least a Bachelor's degree is needed to begin a career in forensic science. Coursework within digital forensics should consist of behavioral science, mathematics, communication, and computer programming. Laboratory work and hypothetical situations should be experienced in the classroom for hands-on learning. Based on the field chosen, additional education may be needed within biology and chemistry. On-the-job training and studying under and experienced investigator is usually required before working on cases individually. Forensic scientists and experts will see 17 percent growth in their profession between 2018-28, and they typically make an average of $58,230 according to BLS.gov, with the higher-paying opportunities in the state and local governments.
Security Auditor
Completes a thorough assessment of the security in a company's system or the software they use. These reviews will determine if all these processes are safe and that all rules and regulations within the information technology sector are met, and they can highlight any potential vulnerabilities by performing a series of tests in a controlled environment. Unlike a security penetration tester, they need to analyze how much damage and how many problems could arise in the event of a storage disaster. Employees that operate this software and manage these systems can also be reviewed in the process to determine their performance. They must understand the resources available to them and should be competent in computer skills when using the network.
Additionally, all these findings must be put into a report and given to higher-level executives within the organization, giving an overview of the current positives and negatives and providing any recommendations for changes. In order to get a position as a security auditor, at least a Bachelor's degree is needed along with five years of work experience, or a Master's program can help in many instances. Coursework should consist of topics in computer science and information technology. According to BLS.gov, there is expected to be a 28 percent job growth in this career by 2026.
Security Director / Manager
Higher-level positions in security that oversees all the security functions in an organization. Managers are often delegating orders and activities to workers within the security sector of information technology and determines the goals that are needed to be met. Directors or supervisors act as administrators, ensuring that these decisions by the manager are implemented properly and often advise the manager in many situations. They typically decide how to reach certain goals and can divide up work groups that make the most sense.
Both positions will need to work together in order to solve any problems within security and implementing new software and hardware technology, and to give contrasting viewpoints in order to reach the best decisions. A Bachelor's degree and prior professional experience within the workplace to fully understand the processes, practices, and regulations are beneficial. Security directors and managers make an average salary between $66,000 and $80,000 according to PayScale, with directors often being a higher-paying position.
Vulnerability Assessor
Gives a rigorous look into the security system at an organization to figure out potential threats that could have a damaging impact on private data. They determine how important these vulnerabilities are and what actions need to be taken. Higher threat levels represent action that needs to be taken sooner. They will also give estimates on how much of a loss can occur if certain systems are impacted. This process not only applies to the information technology sector, but in other industries such as communication and transportation.
Those looking for a career in vulnerability assessment should hold a postgraduate degree and example coursework in business, computer programming, and risk management. It is also important for these employees to have thorough knowledge of the company's system in order to rank risks accurately and determine how much of an impact potential attacks will have. Falling into the information security analyst category, the average pay for this position according to BLS.gov is around $93,000 annually.
Security Software Engineer / Developer
Creates computer programs that complete security tasks for the organization, either internally or as a third-party service to the company. Typical duties in addition to creating the applications themselves is removing any errors and fixing issues that arise in production, and working with others to fine-tune certain features and to make it more accessible to other employees. Examples of security software include firewalls within an operating system, antispyware programs that eliminate information that is being tracked on a computer, and Norton AntiVirus software that goes deeper and removes infections and potential threats and vulnerabilities.
According to BLS.gov, software developers will make an average salary of $110,000, though specific industries can make this change substantially. This falls in line with how much systems software developers can make. In some cases, this position can be a stepping stone to architectural jobs or security engineering. At least a Bachelor's degree is common with this position, and typical disciplines are in Cyber Security, Business Administration, and Computer Science.
Cyber Operations Specialist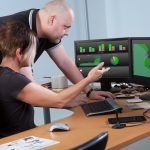 Involves tasks that center around the engineering and computer science fields of cybersecurity. Typical specialized positions include software development and architecture engineering. It is important to look for accreditation from the Centers of Academic Excellence (CAE) when receiving an education in cyber operations. Programs will offer a technical understanding of cybersecurity and offer hands-on training and the ability to work with experienced faculty members. These programs must meet specific guidelines on a routine basis, so holding a Master's degree in this specialized position will make candidates stand out from the rest of the competition. According to BLS.gov, the related category of operations research analysts are able to make an average of $83,390 annually.
Cyber Defense Specialist
Protects the national data infrastructure and identifies any risks in various systems. These types of specialists will typically be security analysts or penetration-testing specialists, dealing with more defensive aspects of cybersecurity. Similar to cyber operations, the CAE accredits programs in cyber defense. Some of them will have specialization areas, such as Digital Forensics, which is the investigation of information within storage data that has been tampered with, and Network Security Administration, which prepares eventual graduates to create and monitor security systems such as anti-virus programs and firewalls to prevent intrusions.
Systems and Cyber Security Analyst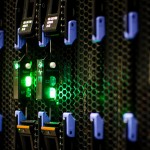 Also known as cybersecurity consultants, these are more generalized specialists that can pick up various tasks, such as analyzing information for potential weaknesses in the system, creating reports on risk assessment or potential vulnerabilities that have been exposed or could lead to future data breaches, or looking into new prevention methods to improve the current system. Being a consultant requires firm knowledge of the organization's system and processes, so multiple years of entry-level experience in the IT sector is recommended.
Holding at least a Bachelor's degree is recommended, but another path for general cybersecurity positions include obtaining a certification. One way to validate that a candidate has the tools necessary to work in the sector is them receiving a Certified Information Systems Security Professional (CISSP) certification. There are various ways to complete this certification, either through self-studying methods or instructor-based, and the exam will showcase skills to potential employers. This certification can help specific positions, such as a CIO, security auditor, or network architect.
Computer and Cyber Forensics Specialist / Analyst
Similar to a forensics expert, they examine various software programs and hardware such as computers, mobile devices, servers, and systems that run an organization's network in order to determine how an unauthorized intrusion occurred. They are also able to perform any restoration methods, such as trying to find lost information after the attack and moving backup data into the standard servers while getting the network back up and running to its normal abilities.
Students pursuing an education in computer and cyber forensics should study the various types of computer crimes in order to gain an understanding of how and why hackers attack networks. They will need the skill set of decrypting secure information and being able to crack into systems that are password protected. Frequently, these positions can further be specialized in specific hardware in bigger organizations, or companies that specialize in certain products. According to BLS.gov, forensic science technicians make around $58,230 annually and there is 14 percent growth in job outlook between 2018-28.
Information Security Specialist / Analyst
Protects an organization's computer networks by monitoring security systems for potential attacks and breaches, and they investigate any issues or threats that arise. With the abnormalities, they will create reports on their findings and present this information to other IT employees and higher-level positions. These reports can include recommendations on how to improve the security measures they have taken to protect information across the network. Other duties can include developing security standards that will best optimize their company, and they will aid other employees when implementing new security technology into the system.
Having a Bachelor's degree with studies in computer science and programming is the standard in order to become an IT security analyst. Further education by pursuing a Master of Business Administration with an emphasis in information systems is recommended for more senior positions or managerial roles. According to BLS.gov, analysts and management positions within information security can typically see just over $94,000 on average. While most of the work will take place within normal business hours, some duties may require night and weekend hours as protection is needed around the clock.
Security Engineering Specialist / Analyst
These positions, which can be separated into engineers or specialists within security, develop the backbone of the information technology security sector. They either create the security programs that are specialized for their organization's network, or they implement a third-party system that they are familiar with and can help other workers get accustomed to the policies and procedures. Frequently, they will collaborate with other analysts and consultants to provide any needed information about the system, and they can also work with forensic scientists in order to determine the cause of intrusions. Specialists will be more of an expert in this field while analysts will try to find any issues involved with their security methods.
Engineering and architecture programs will require at least a Bachelor's degree in Cyber Security, Information Technology, or Business Administration. More expert roles will need further education, such as a Master's degree, and further professional training. Those working in the actual building of the infrastructure will need more education than the analytical roles. According to BLS.gov, the related category of computer network architects makes around $109,000 on an annual basis nationwide.
Network Penetration Testing Specialist / Analyst
Creates an experimental environment to confirm that security measures are doing what they should in an organization. These specialists have the ability to attack systems and find out how well they can hold up with unauthorized intrusions, and they can determine how massive the aftermath of an attack can be when it occurs. This is ideal for setting up procedures and guidelines for the workplace in the event that an attack occurs. It can also be used for finding other methods that work, or implementing new technological innovations and seeing if they are compatible with current systems.
Holding a Bachelor's degree is typical to break into this field, with common disciplines being in Cyber Security, Cyber Forensics, Computer Science, and Information Technology. Those that have held this position can work themselves up into senior positions with a Master's program, and they can also become security consultants or network administrators with a higher degree or many years of professional experience. Based on information from PayScale.com, the average salary for a penetration tester is $83,941 across the nation, with some of the higher-paying opportunities being located in Washington, DC; Atlanta, Georgia; and Seattle, Washington.
Network Security Specialist / Analyst
Similar to other security analyst positions, they will observe and evaluate the organization's information systems to determine if there are any issues involved and what solutions are needed in order to keep information protected from outside sources. When an attack occurs, they will be required to look into the breach and fix the problems that it has caused. They typically work with other positions, like forensics experts and network consultants, in order to develop solutions and create safeguards so future issues do not happen. In some cases, this role can take other specialized roles, like cryptography and vulnerability assessment, in smaller organizations.
Network analysts will typically need at least a Bachelor's degree, but there are some other methods of higher-level education, such as a certification, that will be enough. Coursework will consist of configuring security systems, repairing any issues, computer science analysis, and general business. For more specialist or administrative roles in network and computer systems, BLS.gov notes that the average salary nationwide is around $82,050, with that amount jumping up within information technology and the finance and insurance sectors.